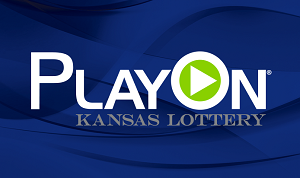 2by2 is a daily game that offers 8 ways to win and a top prize of $22,000. Or play 2by2 Tuesday and purchase a 7-day ticket to double any prize won on Tuesday with a top prize of $44,000!  Here is your chance to double up and win with 2by2 and the Kansas Lottery!
Beginning April 1, every Kansas Lottery 2by2 ticket submitted into PlayOn® will earn one (1) entry per dollar based on the cost of the ticket.  Eligible tickets may be winning or non-winning tickets.  "Free" 2by2 tickets won within the games are not eligible for entry. Mailed tickets will NOT be accepted as valid entries for the drawing.
ELIGIBLE TICKETS:
Purchase a Kansas Lottery 2by2 ticket (single or multi-draw).
May include multiple plays or multi-draws on a single ticket.
ENTRY DEADLINE:
2by2 tickets must be submitted into PlayOn before noon May 1, 2019.
WINNER ANNOUNCEMENT:
22 winners will be announced at approximately noon May 7, 2019.
PRIZES:
$4,400 One (1) Winner
$2,200 Seven (7) Winners
$1,200 Seven (7) Winners
$700 Seven (7) Winners
GENERAL RULES:
Must be a PlayOn® Kansas Lottery member to participate. It is FREE to join! Visit

 

www.kslottery.com/playon/

 

for details.
Kansas Lottery winning or non-winning 2by2 tickets are the only eligible tickets for this promotion.
2by2 ticket cost determines the number of entries awarded based on the dollar amount, i.e. a $2.00 ticket will receive two (2) entries.
An email will be sent to the winners' email address in their PlayOn profile with an electronic claim form attached, followed by the same documentation sent by U.S. mail.
Each winner must return his or her completed claim form electronically, by U.S. mail, or hand-delivered to the Kansas Lottery claims center within 14 calendar days following the date of the drawing or the next eligible entry shall be declared the winner.
The prize packages are subject to all "official rules" and restrictions for this drawing, all rules and regulations of the Kansas Lottery, State and Federal Law.
Cash prizes won may be subject to mandatory tax withholdings.
Must be 18 years of age or older to enter.
Submitting an entry into the drawing constitutes authorization to identify publicly the name of the person whose entry is drawn.
Each entry ticket may only be used one time as an eligible entry into the drawing.
Kansas Lottery retains the right to substitute an alternate prize of approximate equal value.
Players may enter as often as they wish, but may win only one prize.
The Kansas Lottery will execute the draw.
Odds of winning depend on the number of entries received.
There will be a total of twenty-two (22) winners with 5 alternates for the draw.
The Kansas Lottery reserves the right to discontinue this promotion at any time.
Kansas Lottery is not responsible for electronic malfunction or player error.
PlayOn® is a registered trademark of Pollard Banknote Limited.