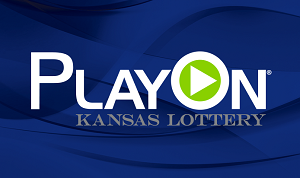 THE FIRST FIVE WINNERS ARE: 
Michael Cowen of Rossville
Conor Goodness of Wichita
Paul Lyle of Pittsburg
Alan Hanson of Platte City, Missouri
Ashley Hawley of Wichita
ENTRY DETAILS:
Enter non-winning $5 Galaga Cash® tickets (Game 169) in PlayOn® to play the interactive game, win bonus points and become eligible for the Galaga Cash drawings. Mailed non-winning tickets or any other method of submitting non-winning tickets will not be accepted for entries into the promotion.
DRAWING DETAILS:
The Lottery will hold two second-chance drawings to determine a total of 10 winners. The Lottery will contact each finalist with details. 
| Entry Deadline | Announcement Date | Number Of Winners |
| --- | --- | --- |
| September 21, 2020 at 11:59 PM CT | September 25, 2020 at 12:00PM CT | 5 |
| November 30, 2020 at 11:59 PM CT | December 4, 2020 at 12:00PM CT | 5 |
PRIZE DETAILS:
Galaga gaming console
$1,000 CASH
GENERAL RULES:
Must be a Kansas Lottery PlayOn® member to participate. It is FREE to join! 
Ten winners will be selected.
Entering a ticket into the drawing constitutes authorization to identify publicly the name of the person whose entry is drawn.

The winner must return completed claim forms electronically, by U.S. mail, or hand-delivered to the Kansas Lottery claims center within 10 business days following the date of the winner announcement or the next eligible entry shall be declared the winner.

Players may enter as often as they wish but can only win once.
Must be 18 years of age or older to enter, win or claim a prize.
Need not be present to win.
No cash option is available in exchange for the Galaga Cash Prize Package.
Odds of winning depend on the number of entries received.
Only non-winning Galaga Cash tickets are eligible to enter the PlayOn® Second Chance Drawing.
This drawing is subject to all official rules and restrictions for this drawing, all rules and regulations of the Kansas Lottery, State and Federal law.
More drawing rules and details are included in the official rules and restrictions for this drawing.
Five alternates will be drawn. Entries will carry over to the subsequent drawings.
Winning tickets will be disqualified.
Kansas Lottery is not responsible for electronic malfunction or player error.
Winners are responsible for state and federal income taxes.
The drawing will be executed by Pollard Banknote Limited.
*NOTE: Tickets may remain for sale to general public after the final drawing if there are other prizes on the scratch ticket still remaining.
INTERACTIVE GAME INFORMATION:
Play Now or Play Later Feature: You can select "Play Now" to play the interactive game and reveal bonus points OR you can select "Play Later" to store gameplays for future enjoyment. If using a mobile device and Play Later is chosen, unused games will be located in the Play Later tab of the Redeem section. If playing through the PlayOn web site, unused games will be located in the Games tab of the Redeem section
Bonus Points: Play the interactive game to win 50-150 bonus points!
Some browsers and devices are not compatible with the interactive game.  In addition, not all iOS devices are compatible with the interactive game.  If you are experiencing problems playing the interactive game, please try a different browser or device. Supported Web Browsers include the following: Edge 16+ (rel. 2017), Firefox 53+ (2017), Chrome 57+ (2017), Safari/iOS Safari 11+ (iPhone 7, 2016), Opera 44+ (2017), Android 5+ (2014), Opera Mobile 46+ (2016), Chrome for Android, Firefox for Android, Samsung Internet 7.2+ (2018), QQ Browser 10.4+
The following Web Browsers are not supported: Opera Mini, UC Browser Android, Baidu Browser, KaiOS Browser