PlayOn with a Lifetime of Hunting & Fishing in Kansas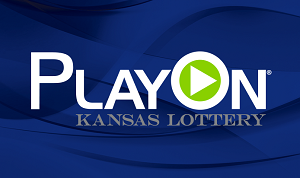 WINNERS
Tony Winkcompleck of Arkansas City
Tyler Davis of Wichita 
Susan Hocker of Overland Park
John Burks of Wichita 
Eric Moss of Wichita 
Bryan Neiman of McPherson 
Scott Stewart of Hutchinson 
Kelly Schuster of Topeka 
Paul Wittsell of Wichita 
Jody Barnett of McPherson 
Beginning June 1, 2020, Kansas Lottery PlayOn members can redeem their points for an entry to win a lifetime of hunting & fishing in Kansas. Each entry requires 305 PlayOn points.
ENTRY DEADLINE:
PlayOn members must redeem their points by 11:59 p.m. October 4, 2020 for an entry into the promotion.
WINNER ANNOUNCEMENT: 
Ten (10) winners will be announced at approximately noon October 8, 2020.
A Lifetime of Hunting and Fishing in Kansas prize package includes:
1 State of Kansas lifetime hunting and fishing combination license, as offered by the Kansas Department of Wildlife and Parks. Value $962.50
$500 Cash
State and federal income tax withholding paid by the Kansas Lottery
Prize package is valued at approximately $2,059         
GENERAL RULES:
Must be a Kansas Lottery PlayOn loyalty program member to participate. It is FREE to join.
Submitting an entry into the drawing constitutes authorization to identify publicly the name of the person whose entry is drawn.
An email will be sent to each winner's email address in their PlayOn profile with an electronic claim form attached, followed by the same documentation sent by U.S. mail.
Winners must each return completed claim forms electronically, by U.S. mail, or hand-delivered to the Kansas Lottery claims center within 10 business days following the date of the winner announcement or the next eligible entry shall be declared the winner.
Once claim form is received by the Lottery, the winner will be provided a Kansas Resident Lifetime License Application, which must be received by the Kansas Department of Wildlife, Parks & Tourism within 30 days. If application is not received within 30 days, the license portion of the prize will be forfeited.
Players may enter as often as they wish, but may win only one prize for this promotion. Need not be present to win.
Odds of winning depend on the number of entries received.
The prize packages are subject to all "official rules" and restrictions for this drawing, all rules and regulations of the Kansas Lottery, state and federal law.
State and federal withholding income taxes will be paid by the Kansas Lottery in the amounts of $102.95 state and $494.16 federal.
Must be 18 years of age or older to enter, win, or claim a prize.
Only Kansas residents who have maintained a place of permanent abode in the state for at least one year immediately preceding the application are eligible for lifetime licenses.
Among other things, the lifetime license application requires a social security number, proof of residency, photo copy of driver's license or military ID (if applicable) or student ID (if applicable), and it must be notarized. Anyone born on or after July 1, 1957 must also provide a hunter education certificate number.
The lifetime hunting/fishing combination license does not include stamps and permits required for certain types of fishing or hunting opportunities. Consult the current Kansas hunting or fishing regulations summaries for specifics. Lifetime hunting license holders may purchase or apply for resident deer, antelope, elk, and turkey permits regardless of their residency.
Per the rules for this promotion, the lifetime license is non-transferable.
For a complete list of details and instructions, download and review a copy of the Kansas Resident Lifetime License Application at https://ksoutdoors.com/Hunting/Applications-and-Fees.
Kansas Lottery retains the right to substitute an alternate prize of approximate equal value.
Kansas Lottery will execute the drawing for this promotion.
Prize is not exchangeable for cash.
Kansas Lottery is not responsible for electronic malfunction or player error.