Your Chance To Win A $50 Kansas Lottery Coupon!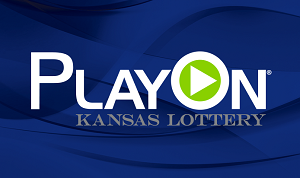 WINNERS:
Beverly Cocking of Wichita
Jean Talbott of Salina
Ana Acosta of Topeka
Jason Harding of Wichita
Erika Blanton of Hutchinson 
Claire Beier of Lawrence
Barbara Schwartz of Great Bend
Doug Philip of Olathe 
Kristel Abe of Winona 
Amanda Cotter of Wichita 
HOW IT WORKS
PlayOn members will be able to redeem 105 points for an entry into a drawing for a $50 Kansas Lottery coupon.
PRIZES
10 winners will receive a $50 Kansas Lottery coupon.
DRAWING DATES
Entries will be accepted beginning at 12:01 AM on March 1, 2020, until 11:59 PM March 31, 2020.  Winners will be announced at noon April 6, 2020.
GENERAL RULES
PlayOn membership and the redemption of points are required.
Winners will be notified via email they have won a prize.
Each winner in the drawing will receive a Kansas Lottery coupon which can be redeemed for any lottery ticket(s) designated by the Kansas Lottery.  Coupons will be emailed within 10 days of the drawing and must be redeemed by the date that appears on the coupon.
Redeeming points as an entry into the drawing constitutes authorization to identify publicly the name of the person whose entry is drawn.
Players may enter the drawing as often as they wish, but may win only one prize in this drawing.
Entries will not be carried forward from one drawing to the next.
Odds of winning depend on the number of entries received.
Must be 18 years of age or older to purchase a lottery ticket, claim a prize, or enter into the drawing.
Kansas Lottery is not responsible for electronic malfunction or player error.
Kansas Lottery retains the right to substitute an alternate prize of approximate equal value.
Pollard Banknote Limited will be executing the drawing under the direction of the Kansas Lottery.