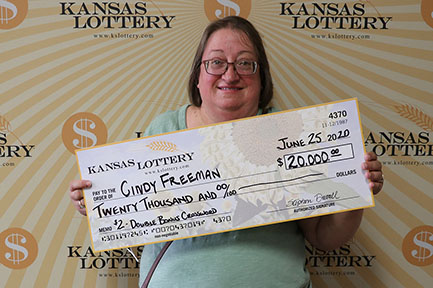 Photo of Cindy Freeman
7/2/2020
Topeka Resident Wins $20,000, Keeps for Three Months to Claim in Person!
When someone wins $20,000, it is typically a cause for immediate celebration! However, the same day that Cindy Freeman of Topeka uncovered a $20,000 top prize in the Double Bonus Crossword game, th...
Read full story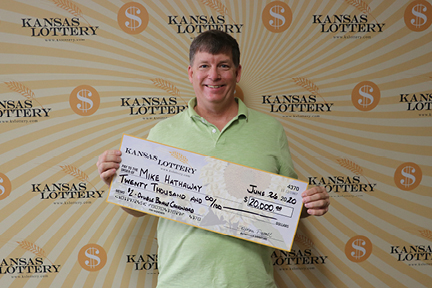 Mike Hathaway won $20,000 on $2 Double Bonus Crossword
6/26/2020
Tonganoxie Man's Persistence Pays Off with $20,000 Win – Again!
Mike Hathaway has consistently played the Kansas Lottery's $2 Double Bonus Crossword for more than a decade. On his way home from a "long, hard day" of laying floors, he made his typical stop to pu...
Read full story