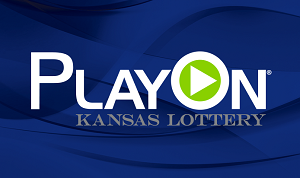 THE WINNER IS:
Tatum von Winklepeck of Pittsburg
ENTRY DETAILS:
Enter non-winning $5 Sweet Escape tickets (Game 277) in PlayOn® and become eligible to win a 2021 Ford Escape S!  Mailed non-winning tickets or any other method of submitting non-winning tickets will not be accepted for entries into the promotion.
DRAWING DETAILS:
The Lottery will hold one (1) second chance drawing to determine one (1) winner.
| Entry Deadline | Announcement Date | Number Of Winners |
| --- | --- | --- |
| August 22, 2021 at 11:59 PM | August 26, 2021 | 1 |
GENERAL RULES:
One winner will be selected to win the Sweet Escape Grand Prize Package in the second chance drawing. Grand Prize package includes the applicable sales taxes, mandatory income withholding taxes, vehicle title, and initial registration fees.
Entering a ticket into the drawing constitutes authorization to identify publicly the name of the person whose entry is drawn.
Winner must return his or her completed claim from within 10 days from the winner announcement, or the winner named on the entry will no longer be eligible for the prize.
An email will be sent to the winner's email address listed in their PlayOn profile with an electronic claim form attached, followed by the same documentation sent by U.S. mail. Winners must return his or her completed claim form, electronically, by U.S. mail, or hand-delivered to the Kansas Lottery claims center.
Players may enter as often as they wish.
Visit kslottery.com for details.
Must be 18 years of age or older to enter, win or claim a prize.
Need not be present to win.
NO cash option is available in exchange for any portion of the Sweet Escape prize package. Prize includes up to $3,500 in winner-selected options on a 2021 Ford Escape S. Any extra features to the 2021 Ford Escape S will be the sole responsibility of the winner.
Odds of winning depend on the number of entries received.
Only non-winning Sweet Escape tickets are eligible to enter the PlayOn® Second Chance Drawing.
This drawing is subject to all official rules and restrictions for this drawing, all rules and regulations of the Kansas Lottery, State and Federal law.
More drawing rules and details included in the official rules and restrictions for this drawing.
Five alternates will be drawn.
Winning tickets will be disqualified.
PlayOn® is a registered trademark of Pollard Banknote, Ltd.
The drawing will be executed by Pollard Banknote Limited.
*NOTE: The vehicle featured on the ticket is for illustration purposes only and prize awarded may not be as represented. Tickets may remain for sale to general public after the August 22, 2021 drawing if there are other prizes in the instant scratch ticket still remaining.