$1,034,324 Winning Super Kansas Cash Ticket Claimed!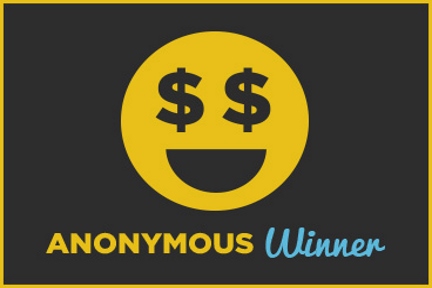 The Super Kansas Cash jackpot winner from the Saturday, July 30 drawing has come forward to claim their prize! The winning numbers in the drawing were 1 – 10 – 21 – 26 – 32 Super Cash Ball 8. 
The Sedgwick Country resident was excited to claim their prize, but ultimately elected to remain anonymous. The $1,034,324 jackpot prize will be paid out in single lump sum payment. 
The winning ticket was sold at the Flying Eagle at 3405 South West Street in Wichita. For selling the winning ticket, the retailer is eligible for a selling bonus. 
The Super Kansas Cash jackpot is at $120,000 for the upcoming Saturday, August 6 drawing. Tickets start at just $1, and players get two plays for every $1. 
Players are invited to submit all their winning and non-winning tickets in the Kansas Lottery PlayOn® Players Loyalty program to earn points for drawing entries and a chance to win cash and other prizes!  PlayOn® is a registered trademark of Pollard Banknote Limited used under license.